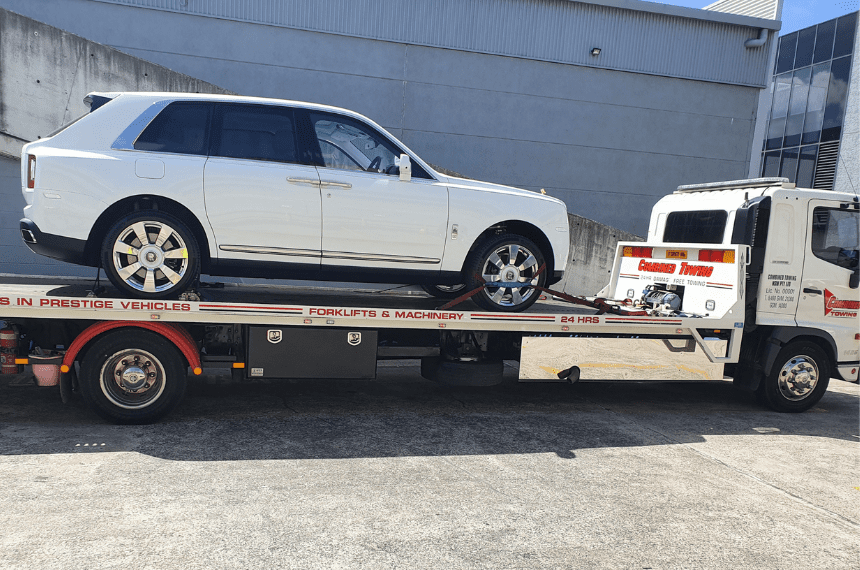 Want to ensure your car or equipment is in the best hands possible? Combined Towing is one of Sydney's expert towing services teams who specialise in handling valuable commercial equipment, luxury cars, motorbikes, and cars that have sustained damage in a crash. Because we value giving our customers top peace of mind, we have the expertise, experience, and trucks needed to ensure we get your car from point A to B without a scuff or scratch.
Not sure what to look for when booking with a new company or towing service? Read on to learn more about the services and truck features to consider when booking a tow truck service. Appreciating how important it is for your vehicle to be moved without sustaining (or worsening!) damages, our drivers can help speed up the process of getting you back on the road.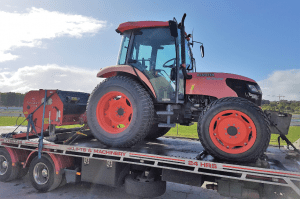 No Damage Towing 101
Car carriers, tilt trays, tow trucks – when it comes to equipment and vehicle transportation, the options are endless, and it can be hard to know where to start. If you're unsure about how to keep your vehicle in the best shape possible while still booking in the service you need, here are our top considerations to look out for hiring a tow truck service that can specialise in no damage tows.
Truck Fleet: One size does not fit all. Combined Towing offers one of NSW's largest towing fleets to ensure we have the truck capacity and features needed to handle different types of cars makes, models, and commercial equipment. Because the risk of sustaining damage increases with multi-car carriers, we offer dedicated trucks that handle only one car at a time – thereby reducing the risk of damaging (or worsening existing damage!) while being transported. Remember before you book in for a multi-car service – what is cost effective immediately may become another repair service down the road if damage is sustained on route.
Tow Trucks: Found yourself in a tight spot? If your car has been blocked in by another parked car, odd-shaped parking space, or in a collision, removing your car without causing further damage should be the priority. Fortunately, our tow trucks have the ability to extract cars from small and odd-shaped spaces – a traditional tow truck or car carrier may not.
Luxury Car Handling Experience: Need to move a high value car or equipment? Not every tow truck service provider will have experience handling cars that sit quite low – and may not be used to the onloading/offloading process they need to minimise damage to the underside. Make sure to book in with a service provider who knows the ins and outs of luxury car bodies and can cater to this type of car.
Get Back on the Road in NSW with Our No Damage Towing Experts
Combined Towing is Sydney and New South Wales' leading towing truck service provider for good reason. With the experience, fleet, and capacity needed to transport privately owned vehicles, luxury cars, and commercial equipment and machinery, we're committed to offering each customer peace of mind about the safe handling of their investment.
Ready to get into the shop, serviced, and back on the road? You can reach out to our friendly customer service team to receive a cost quote and same-day service, if needed, today. From local pick-ups to long-haul transportation and logistics, our team of drivers and trucks can give you peace of mind just when you need it the most.
Ready to get moving? Speak with the Combined Towing service experts today.