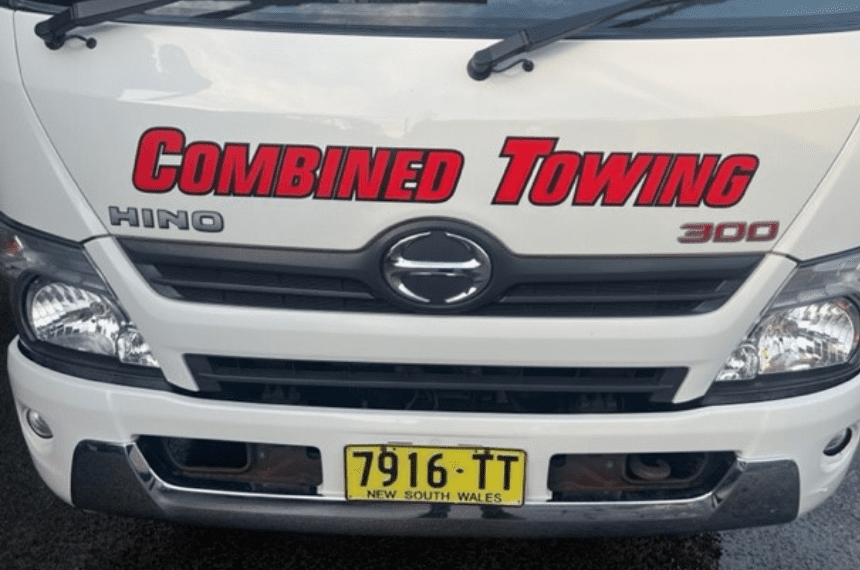 Trying to find your car? That's not a question any car owner or equipment operator wants to be asked. Whether you need added transportation support after a collision, want to move equipment long-haul, or need to salvage your car from a sticky situation, chances are Combined Towing has done the job before – and has some pointers to offer you along the way.
Instead of trying to navigate the ins and outs of allowable tow truck services in NSW, read on to review our most received questions asked by customers around Sydney. From determining who is allowed to tow what and who to best call when you need an extra set of hands, we're hoping to clear up some of the confusion around registered tow truck plates, trucks, and drivers.
Read on to learn more about allowable towing services in NSW today.
Can They Tow My Car? And Other Common Tow Truck FAQs
You heard it here first – not all tow trucks are allowed to do the same work in NSW! Differentiated by permits, truck plates, capacity, model, and size, towing services in New South Wales are wide and vast.
To help you navigate murky waters, read on to learn more about some of the most commonly asked questions we receive at Combined Towing and our most up-to-date answers.
Are tow truck drivers allowed to tow my car?
Technically yes–and no! What type of vehicle or machinery is allowed to move depends on the tow truck's registration and operator's licence. Tow trucks registered with standard NSW plates can only transport machinery and equipment and are not allowed to legally tow registered vehicles for any reason.
If a truck only has a standard NSW vehicle plate, commercial equipment and machinery is the only thing it cannot move – not your car.
Is a tow truck allowed to move my machinery or equipment?
Yes – tow trucks with standard NSW plates, 3-digit plates, and 4-digit plates can move machinery and equipment.
It is important to note – 4-digit plates can transport all types of tows from private vehicle breakdown to machinery and commercial equipment; however, the same is not true in reverse. Trucks with standard NSW plates cannot move registered vehicles for any reason and 3-digit tow trucks can only undertake trade towing, car breakdown, or car disposal.
Who do I call in the event of car breakdown?
In the event of a car break down, a 3-digit plate can transport your vehicle or transport it for disposal. If you have been in a collision, a 4-digit plate tow truck and driver must be called.
Is there a difference between tow trucks that can transport commercial equipment versus privately owned registered vehicles?
Yes. Tow trucks that have standard NSW vehicle plates can only transport machinery or equipment. Trucks that have a 3-digit plate can transport the same machinery and equipment as well as some car breakdown or car disposals.
For a tow truck to legally transport a privately registered vehicle after an automotive collision, they must be registered with a 4-digit tow truck licence plate.
The last thing to note: Tow trucks with 4-digit plates must have a dedicated, registered holding yard where they can safely secure your car after hours – in the event it can't be dropped to its final destination right away. Further still, the tow truck operator must be a qualified and licensed professional who can show proof of their NSW tow truck driver certificate on the same day as your service.
Wondering about the Combined Towing team? Every one of our drivers is highly qualified and experienced and every one of our trucks has 4-digit plates – meaning they can legally perform all categories of towing in NSW.
Towing Trucks, Reclamations, and Equipment Transportation
If you're gearing up for a towing service or found your car broken down on the side of the road – fear not, Combined Towing has done this (many!) times before.
Experts and highly experienced in navigating private and commercial towing alike, we specialise in handling high value vehicles, machinery, vehicle extraction, and roadside support.
Instead of trying to navigate who is who in NSW, call Combined Towing for a no obligation quote and same-day service, if needed, today. Supporting car owners and business operators around Sydney, New South Wales, and Australia for over 40 years, we're proud of our commitment to excellent customer service and fast, affordable, and damage-free tows.