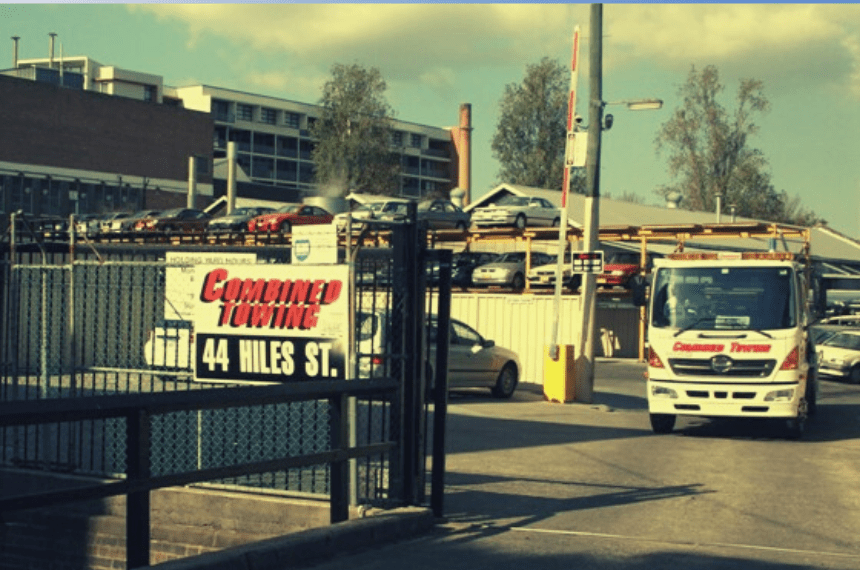 Need extra space? Whether you've got a growing car collection, a spare motorbike, or need a place to secure a boat off-season, Combined Towing has an affordable and accessible storage facility right in the heart of Sydney, NSW.
Secure and conveniently located within the city limits, we work with private vehicle owners and businesses alike to keep your valuables safe and sound. Interested in some of the key features offered at each our storage facility? Read on to learn more about Combined Towing's convenient location.
Experts in more than just tow truck services and transportation, our all-in-one towing and storage services are professional, affordable, and offer every customer peace of mind.
Storage Facilities for Cars, Boats, and Trailers in Sydney, NSW
Need somewhere to store your car? From luxury vehicles to boats, trailers, and commercial equipment alike, Combined Towing has an inner Sydney storage facility that is accessible and affordable year round.
Among the many features and services available at our holding yard, there is:
24-hour Surveillance: With on-site security and a guard dog available around the clock, you can be sure that your car, trailer, or equipment is in safe hands. Better still? Our holding yard doubles as a storage facility for NSW Police. How's that for secure?
Indoor Storage: Need to keep your investment protected? From equipment to high value cars, we have outdoor and indoor storage space for valued items that need added protection from the elements.
Racking: Want to go above ground? We've taken advantage of the height of our storage space and can offer multi-level storage spaces for cars and equipment that need to be kept off the ground. A choice option for parkers who don't need to access their valuables every day, above ground parking is a good option for boats that need to be stored off-season.
Space for over 800 cars: Space is not an issue! Whether you need a permanent location for one boat or a growing luxury car collection, we can accommodate up to 500 cars at our Alexandria location.
Secure, Accessible, and Affordable Vehicle Storage Facilities
With a 24-hour call centre, dispatch control, and reception on-site to help you access your vehicle 6 days of the week, Combined Towing storage facilities offer so much more than just a safe place to park.
From multi-level storage racks to undercover and enclosed parking spaces, we'll keep your valuables safe and protected no matter the time of year. Need additional space for commercial equipment? Our customers include private asset owners and business operators alike. Contact our friendly reception team to discuss the opportunities available to store your own commercial equipment without having to navigate a long-term lease.
Ready to get your car and equipment safely off the road? Reach out to the expert Combined Towing team today for a free quote and excellent customer support.