Combined Towing:
Towing in Sydney for 40 Years
Over 40 years, we have taken the time to build lasting relationships with local dealers, insurance companies, and government departments to ensure our clients are well cared for.
Why? Because it's not just about towing! Our capacity and significant experience allows Combined Towing to also offer:
Customer pickup and delivery
Pre-car delivery
Secure vehicle, boat, and machinery storage
Support with vehicle repossessions
Full insurance coverage up to $10M
An average 60-minute pickup time for non-urgent bookings
Customer Pickup
and Delivery
From servicing appointments to repairs, our team can help get you from point A to be with our prompt and efficient valet service.
Pre-car
Delivery
Is time of the essence for you? Our experts can ensure your pre-car delivery is prioritised and completed as soon as possible for local key sits including Prix Car, Patricks, and Car Prep.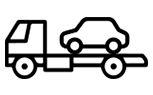 Repossessions
Need help reclaiming for vehicle after a challenging time? We can help handle your repossession claims and get your car back in your care.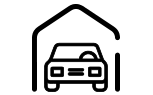 Our two secure and accessible storage facilities in Alexandria and Lane Cove offer:
2 city-convenient locations
Multi-level storage racks for capacity over 800 vehicles, bikes, and boats
Undercover, enclosed, and external holding areas
Both of our storage locations have 24-hour security to ensure the safety of your most valuable possessions. Better still? Our facilities double as a secure holding space for NSW Police. How's that for secure?
Get a
Combined Towing

instant quote and

book a service by phone, live chat, or on the web.